We are approved for aerial drone operations by the Civil Aviation Authority. You can read more about us below

All of our drones are registered in line with the CAA regulations implemented in 2019
About Us
We are CAA approved drone operators based in Warwickshire. We use the latest drone technology and specialise in 4K ultra high definition aerial filming and photography at affordable prices.
We pride ourselves on;
Providing Exceptional
Customer Care
Delivering
Quality Products
Of Projects Delivered On Time
We aim to provide a personalised service and quality products to each customer and strive to achieve 100% customer satisfaction in everything we do.
We will listen to your ideas and look to understand exactly what you want from a shoot to help us deliver the desired aerial images and videos.
We will provide you realistic timescales for editing and turnaround of our images and videos and will always keep you up to date along the way.
We will work with you to ensure you are happy with your photos and or videos and offer a number of edits to ensure you are completely happy with our work.
If the unfortunate situation arises where we cannot fly due to weather we will reschedule for another shoot at the earliest opportunity, if the event is a one off a refund will be issued minus the booking deposit.
Operating Safely
Our aircraft are built with failsafe procedures to ensure the system will return to its home landing point if signal is lost with the aircraft or the battery level reaches a certain level. The aircraft can also be recalled autonomously upon the pilots request.
Before any project we take a number of documented steps to ensure we are safe to fly, including;
Pre site survey
At the start of every project we conduct a pre-site survey which includes;
Checking the airspace in the area of operation
Reviewing notices for pilots and maps of the operation area for hazards and obstructions
Reviewing weather forecasts for the area
Ensuring permissions to fly have been obtained if required
On site survey & Risk Assessment
Risk assessments for the area once on site
Reviewing emergency landing procedures appropriate for the site
Checking both the aircraft and equipment is fit for operation
Full brief of the flight crew, customer and any persons in the immediate area as required
"Unlimited edits to ensure 100% customer satisfaction"
"We can film up to 4K video quality"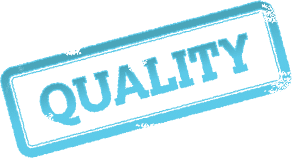 Quality Products
All our systems come with the latest drone technology to help capture stunning aerial video and photographs. Our drones have 4K cameras which can shoot video in up to four times more detail than standard 1080HD video.
We use  3-axis gimbals to ensure the camera is stable and level through any flight conditions to deliver phenomenal photographs and footage which our customers are guaranteed to be happy with.